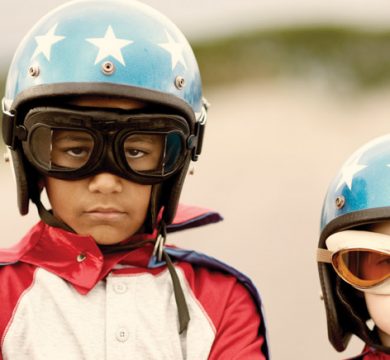 13 July 2017
Acknowledging Our Everyday Superheroes
NATIONAL STEPFAMILIES DAY – 'THE LAST SUNDAY IN JULY' (30th)

How do we acknowledge the hundreds of thousands of Australians who are living in a stepfamily?! Those who care for children, despite not having the biological and legal recognitions that parents have? Or when step children come together and have to be siblings?!
Life is hard for a lot of people and, for those in stepfamilies, 'reality' can be particularly tricky. It can be all sorts of challenging and all sorts of rewarding, and it is what confronts hundreds-of-thousands each and every day. In Australia, the last Sunday in July (30th) marks National Stepfamilies Day.  A chance to acknowledge, recognise and celebrate.
As part of the occasion, peak organisation Stepfamilies Australia is launching a brand new website www.stepfamily.org.au  An invaluable resource for all those involved in the stepfamily experience.
"We know that being in a stepfamily isn't always a sugar-coated experience for everyone," notes Stepfamilies Australia CEO Karen Field.

"But, in so many cases, it's through the struggles of love and relationships that we find our best.  And hopefully our new online resources will help many people in that process."
STEPPING UP TO A BETTER FUTURE
There are an estimated 300,000 children who live with a stepparent in Australia, and one-in-five Australian families are stepfamilies.
Many stepparents can start off as strangers to their new family, and do not have the legal recognitions that biological parents are provided.
Having step-siblings is also an enormous challenge for many children, but one that can develop into a positive and life-changing experience.
With the input of stepfamilies themselves, Stepfamilies Australia has also developed a free phone app called MyMob – mymob.com – which allows family members to communicate online, on their terms, sharing photos, messages and information.
INTERVIEWS
For any media enquiries or to arrange an interview please contact Phoebe Wallish on 0411 484 879 or 03-9663 6733 (sw) or phoebe.wallish@ds.org.au