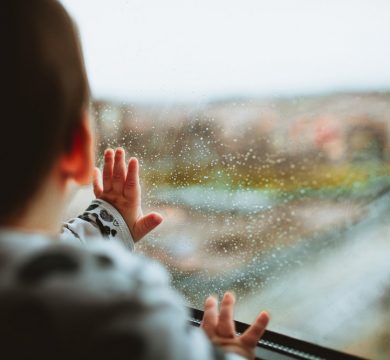 4 September 2018
Beating Rain Day Doldrums
Guest Blogger: Jenny Wise
When school's out, kids will play – unless the weather is bad. But rainy days don't have to ruin your child's fun. Shake them up with fun activities to build their brains and burn their energy. Here are some smart ways to get kids moving and learning on a rainy day.
Grown Up Learning
This is a good time for teaching kids grown up concepts with a mini-homeschool day. For example, you can use games to teach kids about money. The Game of Life and Payday are two popular board games that can help while The Sims provides an online life skill learning experience. Read more ways to teach kids about money from The Balance.
As real estate experts of Redfin note, "Real estate is a complex field that requires skills in math, science, English, social studies and home economics. By incorporating real estate-based lessons into your curriculum, you can help students gain valuable skills in practical math application, presentation giving, forming a persuasive argument, earth science and so much more."
Think it's too complex to teach kids real estate? Think again! After all, real estate is the basis of Monopoly. Read how this mum is training her children on this subject at Bigger Pockets.
Finally, you can teach music lessons to younger kids. For little ones, this can help develop their brain, teach them rhythm, and sets them up for math skills. Search YouTube for music lessons for your child's age range.
Time for Experiments
Set your kids up with safe, indoor experiments that are fun for them and educational too.
Arts and Crafts
There are some amazing arts and crafts projects you can do at home, both online and offline. Here are a couple:
Fabric Projects: If you have felt, yarn, ribbon, or fabric, you can get your children started on fun projects. This list includes activities that are fun and practical, such as making Cat In The Hat's hat or a barrette holder.
Crafts for Tots: If you think your child is too young for all this, you can have fun with simple activities, like showing how things mix – or don't (think oil and water). Or, you can have fun painting with shaving cream and food dyes. Or, put raw rice in a plastic egg and glue it shut to make your own maracas.
Move It!
Now it's time to get the kids moving! Here's how:
Search YouTube for exercise videos for your kids. You can look up a specific exercise they want to learn such as yoga, dance routines from their favorite pop singers or workout routines.
Take the cushions off the couch and create a fort. You can even play capture the flag if you have Nerf toys.
If your kids could use some help with motor development, this post from What Mums Love includes a whopping 87 activities to burn energy when they are stuck indoors.
Rainy days are no excuse for the doldrums. Find some age-appropriate activities to build your children's brains and keep them moving!  Even getting outside and jumping in puddles can be lots of fun for kids of all ages! There's only so many movies/ ABC for Kids we can all watch!
About the Author: Jenny Wise is a homeschooling mom to four children. She created Special Home Educator as a forum for sharing her adventures in homeschooling and connecting with other homeschooling families.