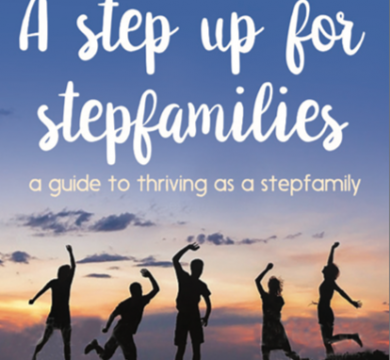 A Step Up For Stepfamilies
Anyone on the journey of becoming or being in a stepfamily knows that stepfamily life is complex. Members can often feel isolated, misunderstood and unrecognised.
Who do we talk to about our struggles? Who understands the unique challenges we face and can validate our often very conflicted feelings? Who and where do we turn to for guidance, support and encouragement and a sense of direction when everything feels chaotic and unpredictable?
Marcia Watts – step-parent, parent, wife, relationships counsellor and psychotherapist – knows the reality of being in a stepfamily from both personal and professional experience. In A Step Up for Stepfamilies, Marcia shares heartfelt, practical and reassuring research and strategies to empower you to cultivate your own thriving, resilient and loving stepfamily. She shows that being in a stepfamily can be enjoyable and rewarding, especially when armed with constructive and helpful tools to confidently step up challenges.
With real-life anecdotes, advice on parenting, grief, ex-factors and looking after yourself, and resources for professionals, A Step Up For Stepfamilies is the essential handbook to successfully navigate stepfamily life.