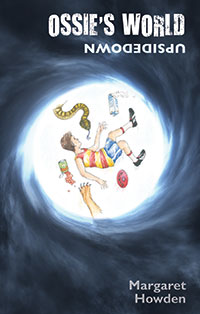 Ossie's World Upside down
When Ossie's mum leaves his dad, Ossie's world is turned upside-down. Ossie finds the changes in his life difficult to cope with and when he becomes really angry at school one day he is nearly expelled. Then his Dad meets Mad Lion. Ossie's life turns upside-down again!
Ossie's World Upside down is a warm hearted story about family disruption, a new friend and finding happiness.
Postage fees (not included in the listed price): $5 (Australia), $10 (international).